Facility Tour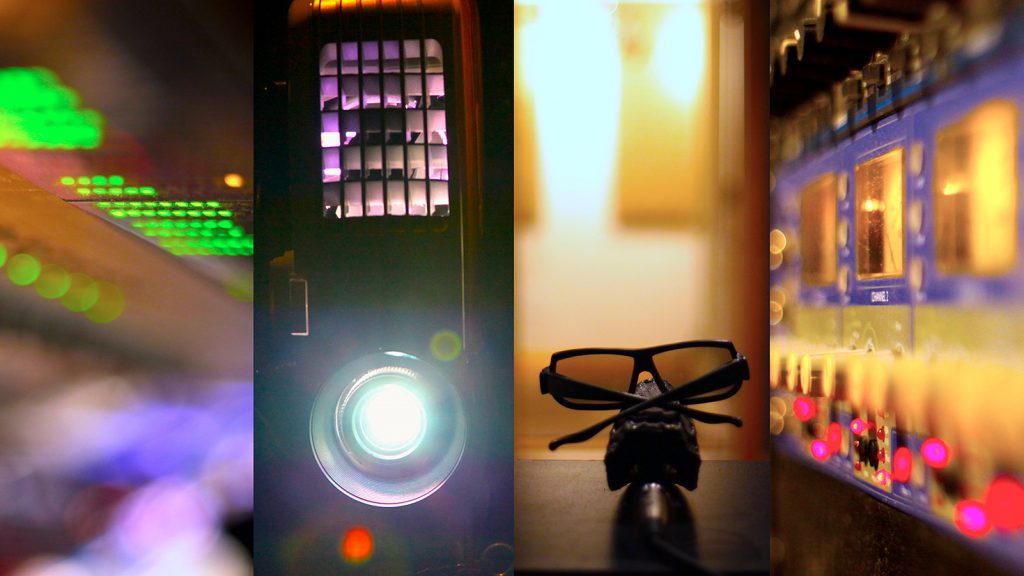 THE DUBSTAGES
Cinematic Sound ready for your audience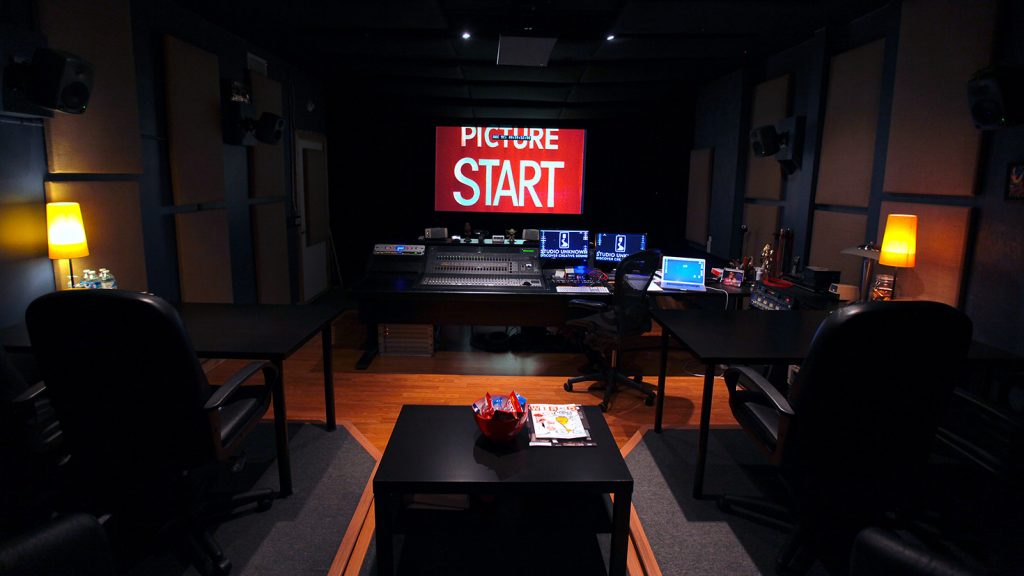 MARYLAND DUBSTAGE A
Our 5.1, Dolby Tuned and Approved, Theatrical Mixing Stage.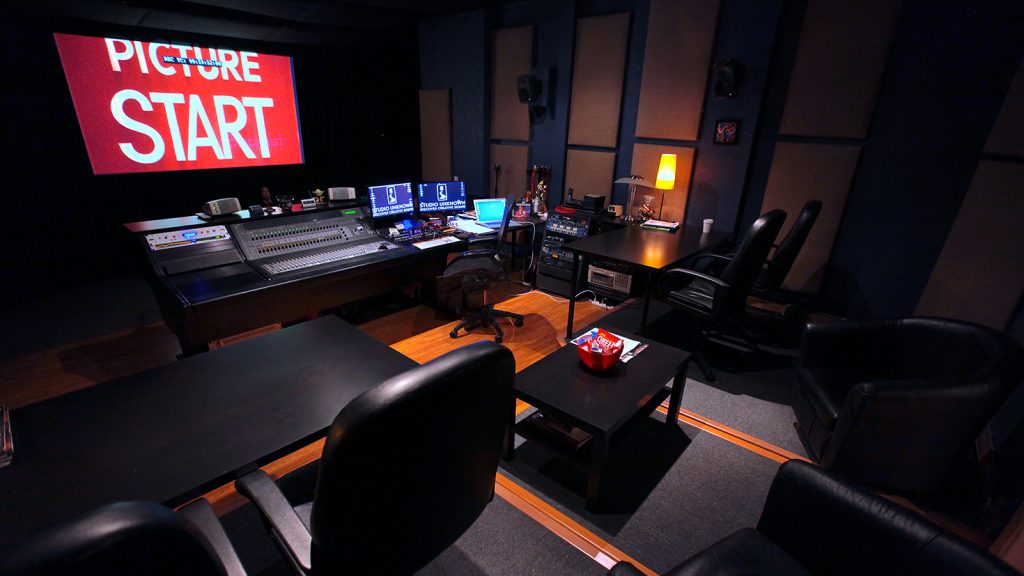 MARYLAND DUBSTAGE A
Ample Seating for large producing teams. Kick back and listen to you film's sound come to life.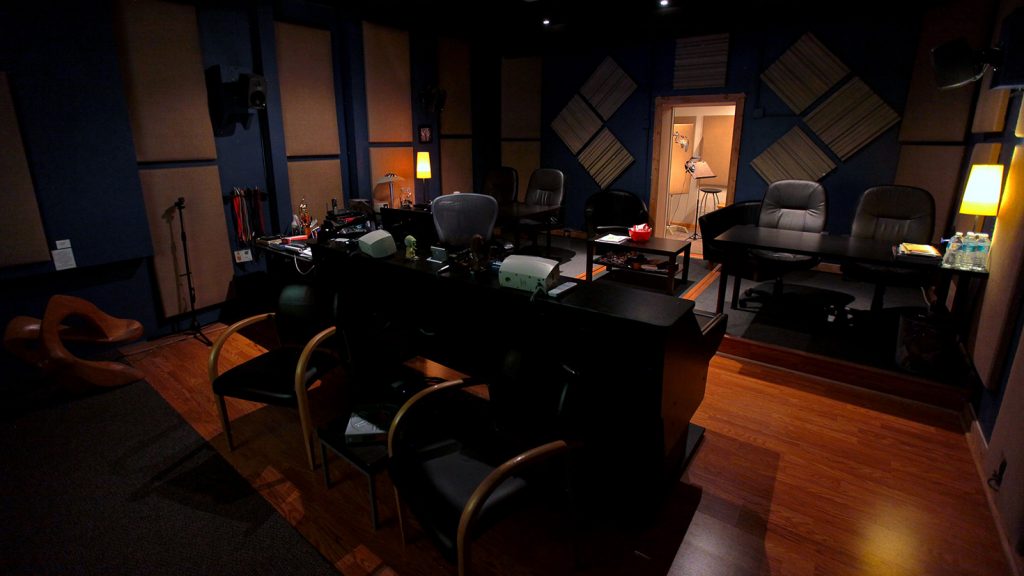 MARYLAND DUBSTAGE A
With room to breath, creativity is never stifled.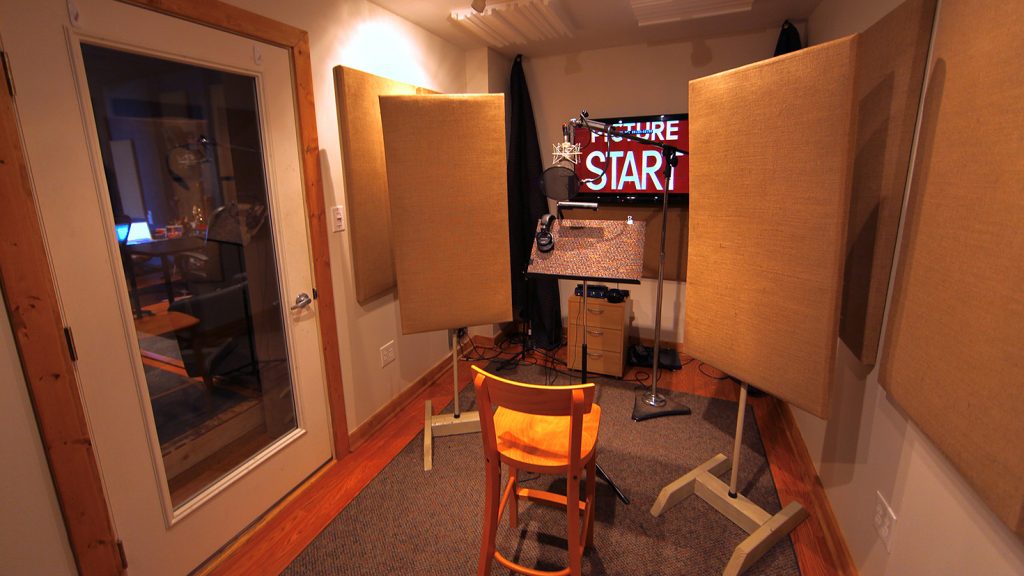 VOCAL/ADR BOOTH
Equipped to record ADR and Voice Over direct to Stage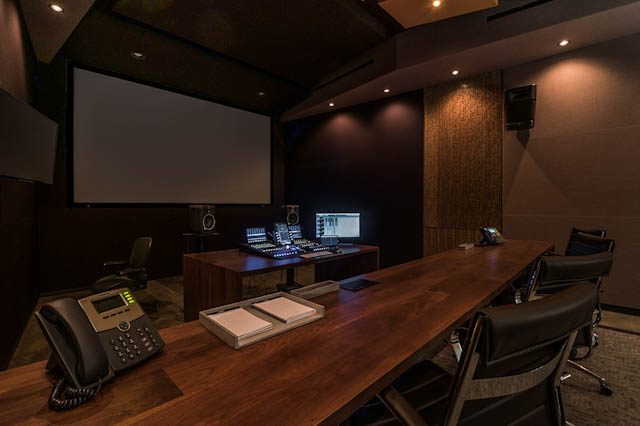 BURBANK DUBSTAGE
5.1, 7.1 and Dolby Atmos ready Re-recording stage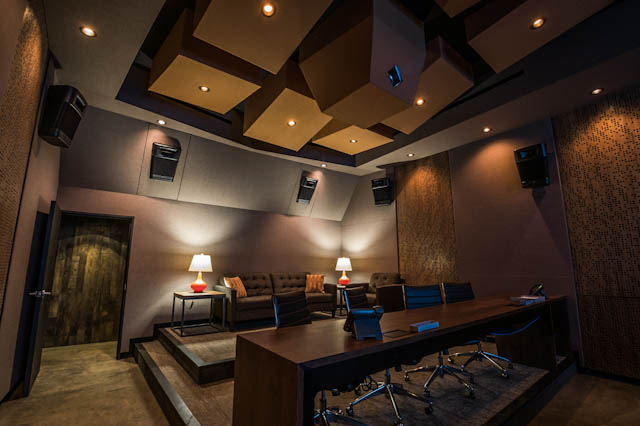 BURBANK DUBSTAGE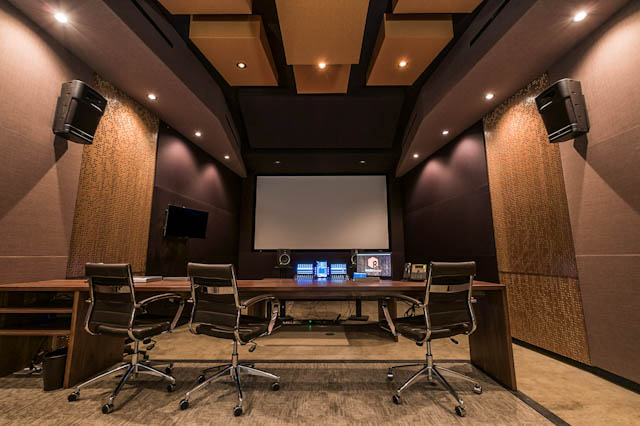 BURBANK DUBSTAGE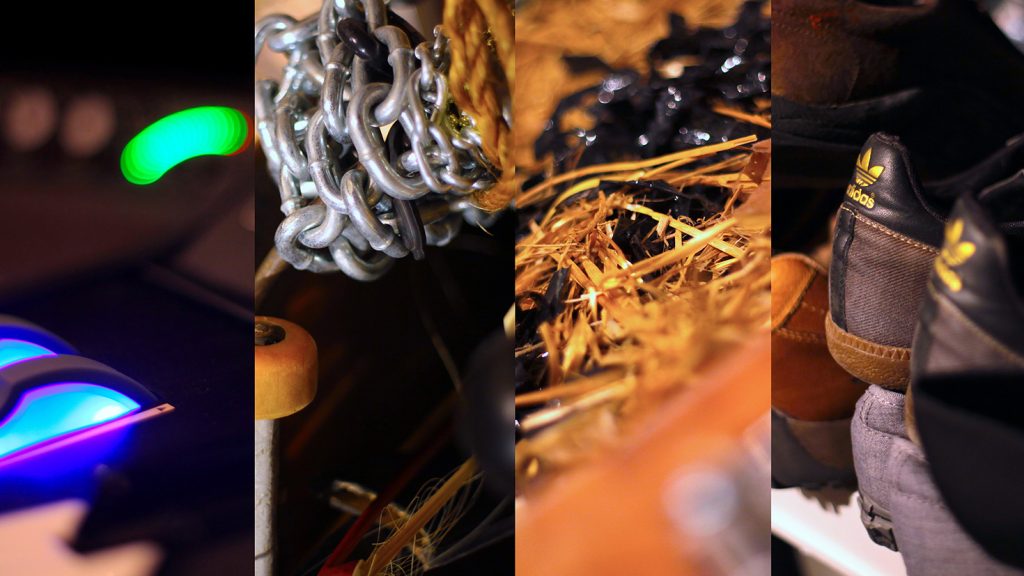 SOUND DESIGN and FOLEY
All the detail, design and creativity your film needs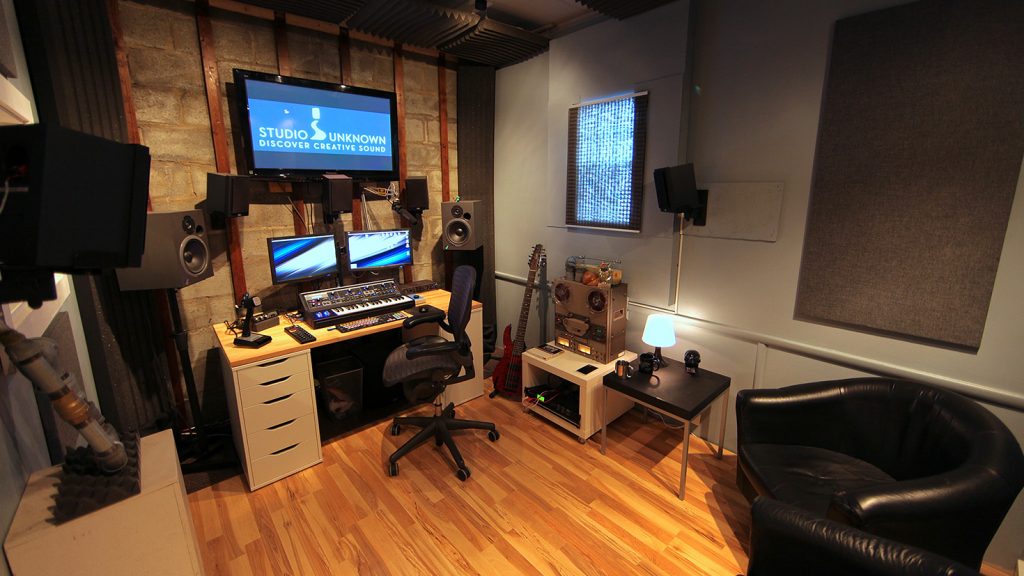 SOUND EDIT A
5.1 Sound Editorial, Design, Foley and ADR Recording, outfitted with plenty of fun sound manipulation tools.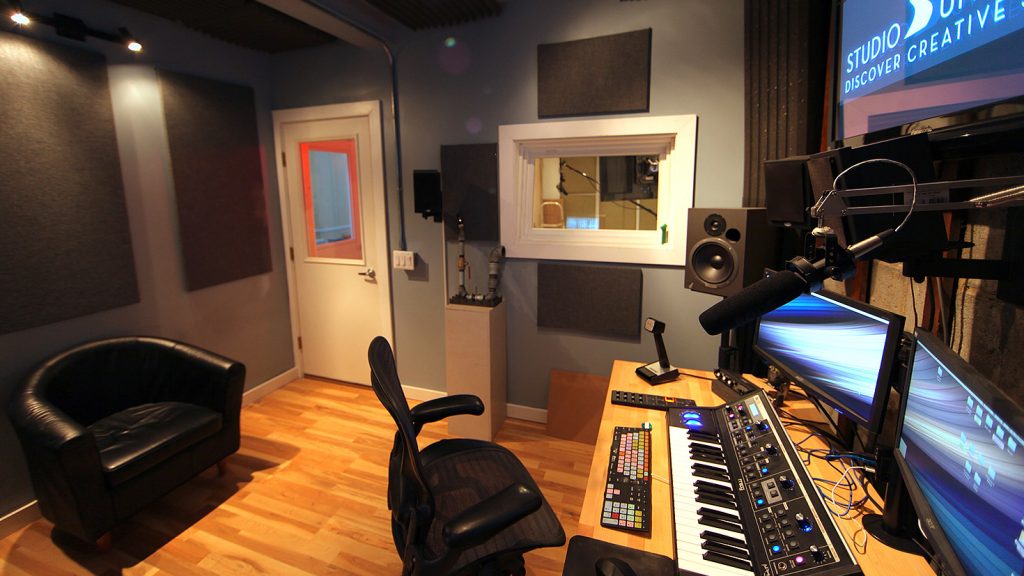 SOUND EDIT A
Staffed and Equipped to handle to toughest creative sound design challenges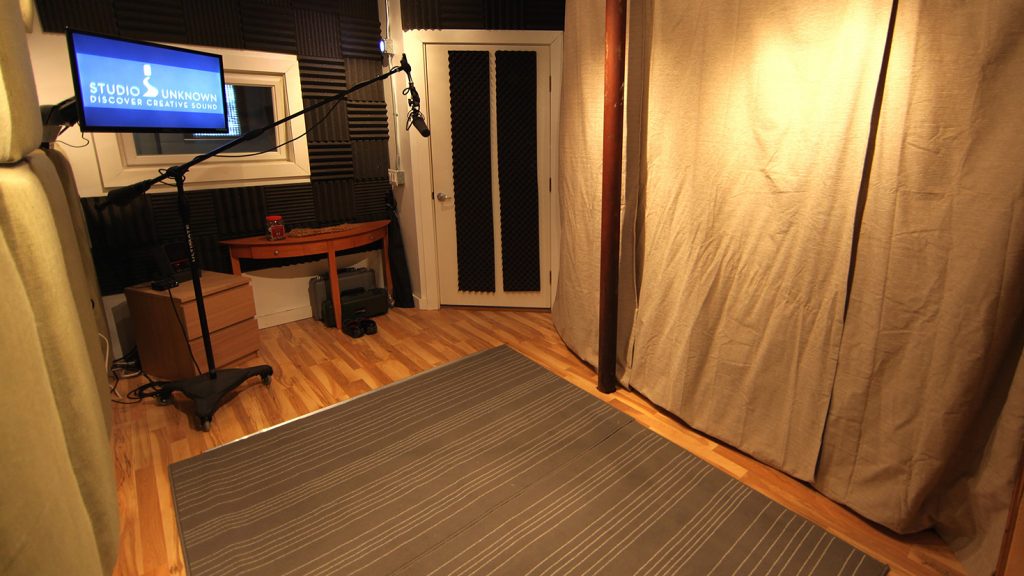 FOLEY STAGE
Our custom built Foley stage is perfect for ADR, VO and Loop Group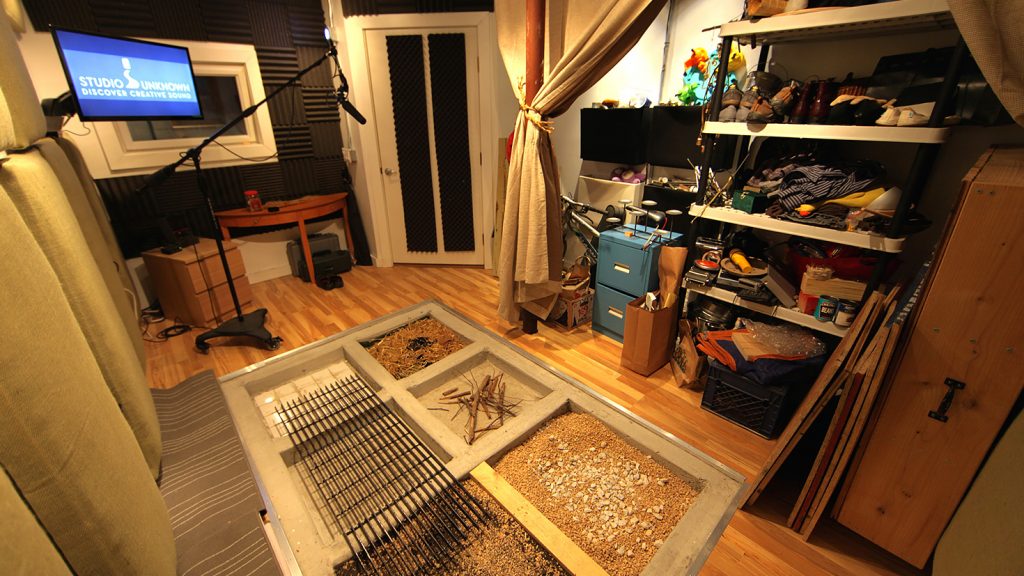 FOLEY STAGE
Featuring Modular Concrete pits for Footsteps and Foley prop storage, we have your film covered…in detailed, story-enhancing sound effects.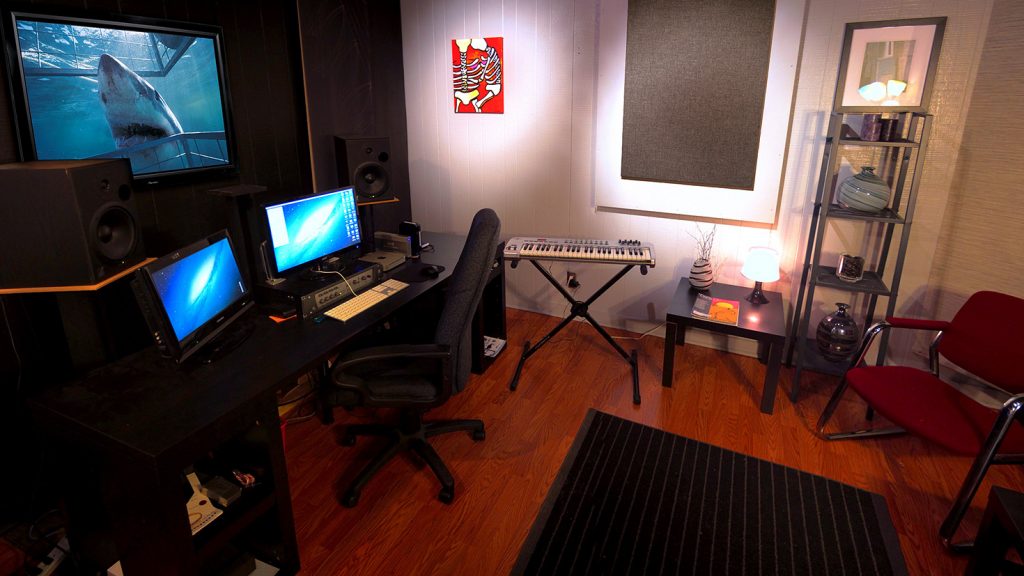 SOUND EDIT B
Perfect for all your sound editing needs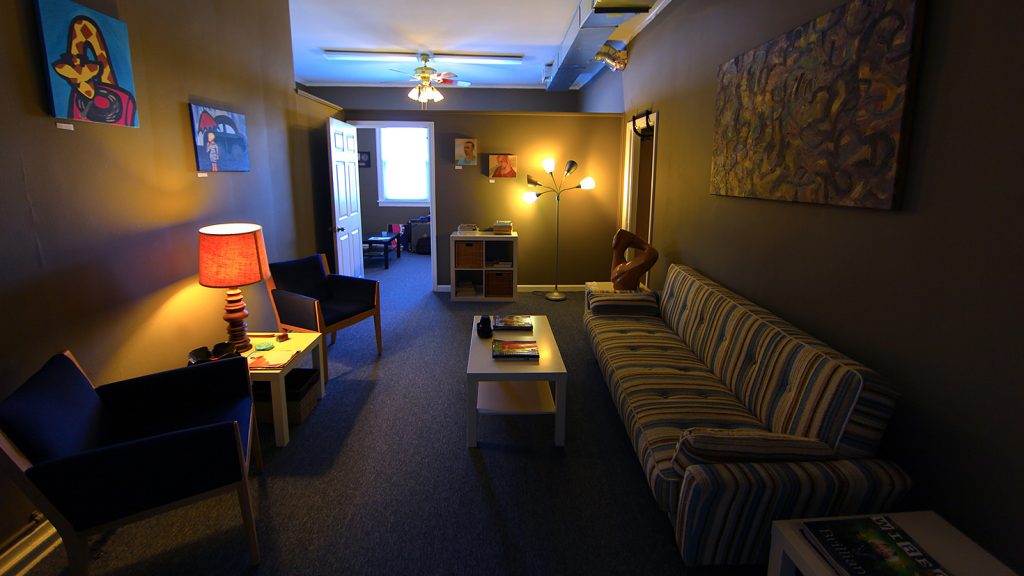 RECEPTION
We pride ourselves on making our clients feel comfortable and at home.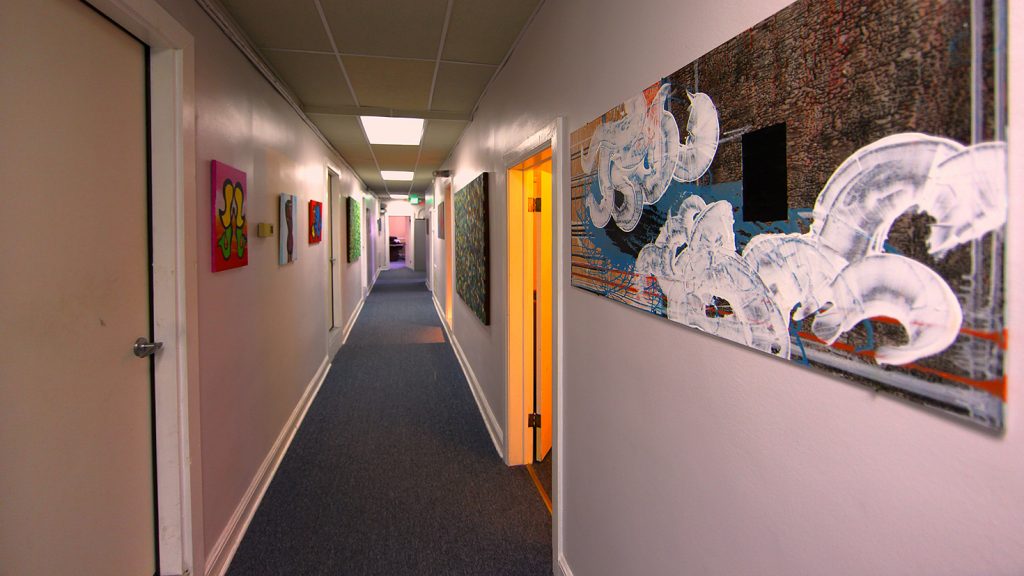 FACILITY CENTER
Be in the middle of the action, and stretch your legs
Client Testimonials
"After working on my feature with the guys at Studio Unknown, I have found the sound professionals I plan on using for the rest of my career. Their passion, dedication and commitment to building a beautiful sound designed motion picture is exactly what my movie needed to bring it to life." – Michael Wechsler (ALTERED MINDS)
"Just wanted to send a note of gratitude for all your hard work on 'the Lears'… it was the smoothest/best post-audio experience I've had to date… I want to let you know that I appreciate all the extra effort each of you made – the dialogue, the backgrounds, the music work – everything.  And the final day was (to quote from the movie) SUBLIME… thanks for all your creativity" – Carl Bessai (THE LEARS)
"We found these really incredibly talented sound designers called Studio Unknown……It's the only movie I've made where people have pointed out how good the sound work is…"  – Eduardo Sanchez (LOVELY MOLLY, and then EXISTS and V/H/S/2)
"….the surround sound system in the theatre was top notch and the film sounded incredible in there. The tech guy made a point of saying (twice!) that of all the films that come through that screening room that this was one of the best designed/mixed films he'd had through the room in a long time! So KUDOS TO YOU LEGENDS!" – Paul Ashton (THIS ISN'T FUNNY)
"The (screening) was a super amazing surround sound experience that brought me to tears of joy today. Your's (Kevin's) and Matt's work is TRULY AMAZING and I am beyond grateful!" – Kirsten D'Andrea Hollander (US, NAKED)
"I'm just going through the stems you guys sent a couple months back…. And along the way I'm discovering SO MANY little gems from you. Like, when Lucy gestures her arm off-camera at something we can't see…. and you put in the sound of her thumping her hand on her VW… which never happened. Totally unnecessary. But it's genius, and I love it. I'm sure I'll come across all sorts of treasures like this…   -Kyle Ham (REPARATION)
"Thanks for bringing this film to life! I can't imagine this film without you." -Matt McNevin THE PHAGES